DBS Drill Nights
(Designed for anyone looking to improve their game)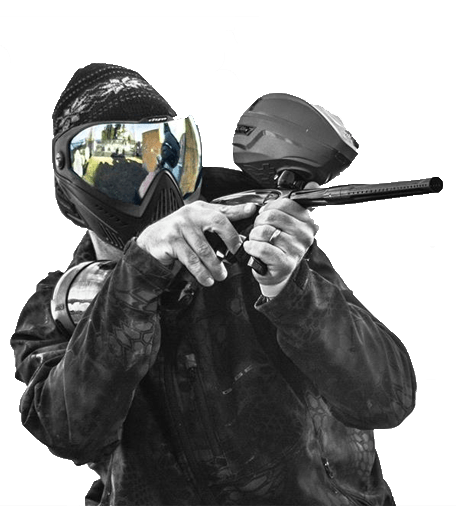 The DBS Drill Nights were designed for anyone looking to improve their game. It was created as a place for new and veteran paintball players to enjoy the sport of paintball and work on their game. Each week we do drills to work on individual and team skills.
Hours:
Currently the sessions are run at the Indoor Arena in Everett.
-Arrive at 6:30pm to get checked-in & get ready.
-Drills start between 7:00pm-7:15pm (typically 7:00pm).
-Drills run until 9:00pm.
NOTES:
Please be ready to go by 7:00pm.
This helps ensure we all get the most out of the night.
Pricing Info
ONLINE SPECIAL PRICING:
FREE ENTRY & AIR when you prepay for a case online!
On Site Pricing:
Admission & Air Fee – $20.00
Paintballs starting at $50.00 for 2000 rounds
*Field Paint Only*
---
Book Now
Reserve Online to Save!
Card On File
We do this because if you do not show up there is a $10 per player cancellation / no-show fee.
Quick Check-In
Registering Online speeds up your check-
in!
Call In & Book
Use the form here to book or call us at (425)257-9800. Whichever is easier for you. We are here to serve.
How Does It Work?
What Do I need To Do?
1. Make a Reservation
This will get you the best pricing, saving you $20 on the admission & air fee!

Reservations can be made online or
by phone at (425)257-9800.
2. Fill Out Your Waiver
All Players require a waiver form to be filled out. Players must be at least 10-years old to play Standard Impact Paintball. Filling out your waiver online is easy and is valid for the calendar year, while the paper waiver must be filled out each visit.
3. Arrive 30-minutes early
This will give you time to get checked in & prepare your gear. Arriving early prevents the check-in process from cutting into your play time.
4. Check-In
You will check in at the front desk. We will verify your waiver is complete, get settled up, and get your wristband & paint.
5. Drill, Drill, Drill
Once you've gotten your wristband & paintballs you will head to the staging area to get your gun setup and prepare yourself. Please be ready to go by 7:00pm
How do drills work?
We will explain drills as we go through them, but normally do the following drills:

1. Snap Shooting
We will either snap shoot against each other, or at cones depending on who is attending.

2. Snake Drill
We will crawl down the snake knuckle by knuckle snap shooting from each knuckle.

3. Doritto Drill
We will go down the doritto side of the field, bunker by bunker, snapping shooting from each bunker & shooting while we move between bunkers.

4. Two VS Five.
We will rotate players through this offense / defense drill, teaching you how to hold off opponents OR successful break break the defenders cross.

…and many more!
Need Assistance?
Call us at (425)257-9800