Thank You for Purchasing Your Paintball Tickets!
---
Your Paintball Ticket will get you FREE Admission, a FREE Paintball Marker rental, and a FREE Paintball Mask rental!
These discount passes do require you purchase 500 paintballs & pay the air fee.
Typically these discount passes are designed to be used to one of our Open Sessions where you will play with others individuals. We also offer a Private Group option (if you are using a minimum of 12 passes). This allows you to have a private field for you and your friends and/or family.
Please check out the options further down this page.
The price per player is the same for both options.
---
Included at No Cost:

Admission Fee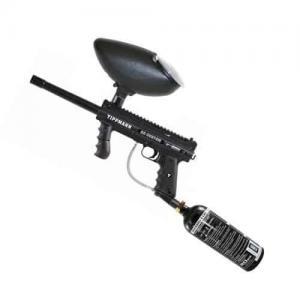 Rental Marker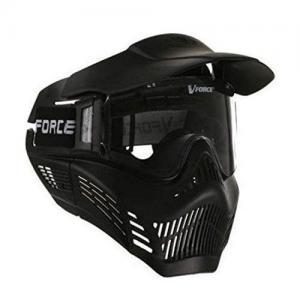 Rental Mask
Required Purchase of:

500 Paintballs ($20)

Air Fee ($7.50)
plus tax
---
Available Add-On's to Enhance Your Experience:

Jumpsuit Rental ($10)

Armored Glove Rental ($5)

Chest Protector Rental ($5)

Helmet Rental ($5)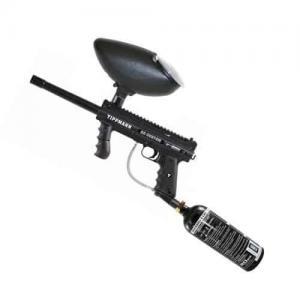 Upgraded Rental Gun ($10)
---
Options To Use Your Discount Pass:
Option 1: Open Session
Play With Others Individuals
The Paintball Ticket is a discount pass that will cover your admission fee for entrance into one rec ball session. You get: one rental mask, one rental gun-tank-loader system per ticket. You are required to purchase All Day Air ($7.50 plus tax) and a bag of 500 paintballs ($20.00 plus tax) which equals $27.50 plus tax per ticket.
Paintball Ticket must be turned in at check-in to get this pricing. If it is not turned in you will be required to pay full price.
Click to Book for a
RecBall Open Session
using your Paintball Tickets
Option 2: Private Group
Play With Just Your Group
Private Groups booked with this offer require you pay for a minimum of 12 -players. Players with the Paintball Ticket will be charged $27.50 plus tax each getting them the FREE Admission, FREE Rental Gun & Rental Mask, 500 paintballs, unlimited air refills. For players that do not have the Paintball Tickets booked through this option it will be $45 plus tax per player.
You can have more than 12-players. Additional players are $27.50 plus tax if they have a Paintball Tickets. If they do not have the Paintball Ticket they are $45.00 plus tax per person.
Click to Book a
Low Impact Private Group
using your Paintball Tickets
Click to Book a
Standard Impact Private Group
using your Paintball Tickets
Questions? Call us at (425)257-9800