Recball Open Sessions
Play Pickup Paintball Games that are Organized by DBS!
Open Paintball Session
Drop In Paintball for those over 10 years old
Open Sessions allow anyone to drop in & play pick up games with others. Rental Gear is available. Prior to playing all players will go through our 5-7 minute Safety Briefing & Game Orientation so they understand the rules & how the equipment works. All games are organized and supervised by our staff allowing you to have an amazing paintball experience. Games typically last 2-5 minutes, then most players spend about 5-minutes off the field. Typically players will get 6-12 games per hour, and most rental players will stay for 2 – 2.5 hours with our Basic Rental Package. If your group wants to play their games privately they will need to book a Private Party.
You'll have access to our five themed recreational playing fields!
Current Open Session Hours
| | |
| --- | --- |
| Friday | 3:00 PM - 7:30 PM |
| Saturday | 10:00 AM - 5:00 PM |
| Sunday | 10:00 AM - 5:00 PM |
Rental Packages
All Rental Packages included the required gear to play. Please see our What To Wear page as clothing is not provided but jumpsuits are available to rent.
Rental Packages All Include: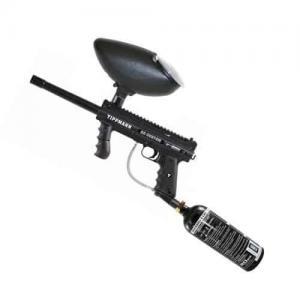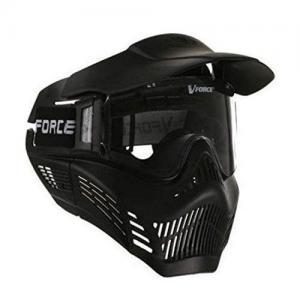 Paintballs - amount varies by package

Admission & Air to the park
Hours Change Seasonally. Open year-round on Saturday's and Sunday's from 10am-3pm, then hours vary on Friday's based on sunset.
Reservations are recommended to guarantee your spot in the session but are not required. We process players in by taking reserved players first, then on a first-come, first-serve basis.
Rental Accessories
Designed to Maximize Your Experience
These accessories are all here to help enhance your experience, but are not required.
Upgraded Rental Gun - $10

The upgraded rental guns have a higher ROF!

Jumpsuit Rental - $10

The jumpsuit will cover your clothing, giving you an extra layer and also has a padded neck protector built in.

Armored Glove Rental - $5

The armored gloves provide a plastic armoring on the back of the glove to protect your hand from hits.
Helmet Rental - $5

The helmet goes over your rental mask and is designed to cover the top and back of the head.

Chest Protector Rental - $5

The upgraded rental guns have a higher ROF!

Defender Bundle - $15

This bundle gets you the jumpsuit rental, armored glove rental, chest protector rental, and helmet rental at a value price.
Frequently Asked Questions