Join us for our monthly
Kids Day Sessions
Designed specifically for kids ages 6-12
Special Kids Day Rules:
Basic Rental's Only

We will only be allowing players to use Basic Rentals & other low rate of fire, mechanical paintball guns.

No Crossing the 50

We do not allow players to cross the 50 yard line. This prevents players from getting hit close and allows the more timid kids to stay back and get comfortable.
Register Online
---
Rental Equipment Included
Admission Fee Included
Pizza Provided After Play
Guarantee Your Spot
"Such awesome fields & staff. DoodleBug keeps safety at a priority and is a great way to play paintball for new players. We were really impressed. Thanks to the crew!"
-James G
---
Reserve your Kids Day Session spots
---
Safe | Secure | Privacy Protected
---
Morning Itinerary
8:30AM Arrive to get checked in
9:00AM – 11:00am Games Start
11:00am – 11:30AM Pizza Time!
Arrival & Check-In
From: 8:30am – 9:00am
After getting checked in the kids will each go through a 5-7 minute Safety Briefing & Game Orientation to explain the equipment and the rules. Equipment will be issued after the Safety Briefing.
You can check in after 9:00am, but it will cut into your play time.
---
Game Play
From: 9:00am – 11:00am
TOur Referees will run games from 9:00am until 11:00am.
Games typically last 2-5 minutes each. For our Kids Day Session we only allow Basic Rental Guns and we do not allow players to cross the 50 yard line. This prevents players from being shot close.
---
Pizza & Pop
From: 11:00am – 11:30am
We provide the kids with pizza, pop, or Capri Sun following play.
We wear them out then feed them! This usually means that you will have a tired kid on your hands so you can relax the rest of the day.
---
2019 Kid Day Schedule
Hosted every other week
February 9th
February 23rd
March 9th
March 23rd
April 6th
April 20th
May 4th
May 18th
June 1st
June 15th
July 6th
July 20th
August 3rd
August 24th
September 7th
September 21st
October 5th
October 19th
November 2nd
November 23rd
December 7th
December 21st
Subscribe To Our Newsletter
Join our mailing list to receive the latest news and updates from our team.
You are subscribed! Please go confirm your email!
Event Sponsors
The Best Paintball Companies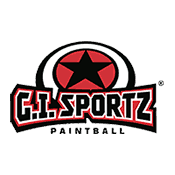 ---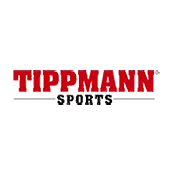 ---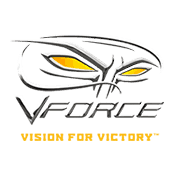 ---
---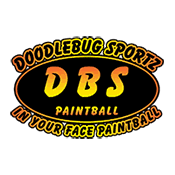 ---