DBS Leagues
Competitive, Organized Paintball designed for you to learn and have a blast playing the game you love. Newer Player Friendly
The DBS League programs are designed to get folks out onto the field to play fun, yet competetive games at a super affordable price. The price includes all paintballs you will use for each session playing what is called "hopperball." Hopperball means you play each game with one full hopper of paint. We bring out a few different grades of paint so that each guest can use whatever is working best for them and have the best experience possible.
Various Skill Levels

We get all types of players that sign up, from top local players to newbs. We setup and mix up teams to keep things balanced & fun.
Paintballs Included

We will be playing hopperball and the price covers all the paint you will need for the night.
Schedule of Games

Your squad will play games against other teams. You will play at least 10 games per session.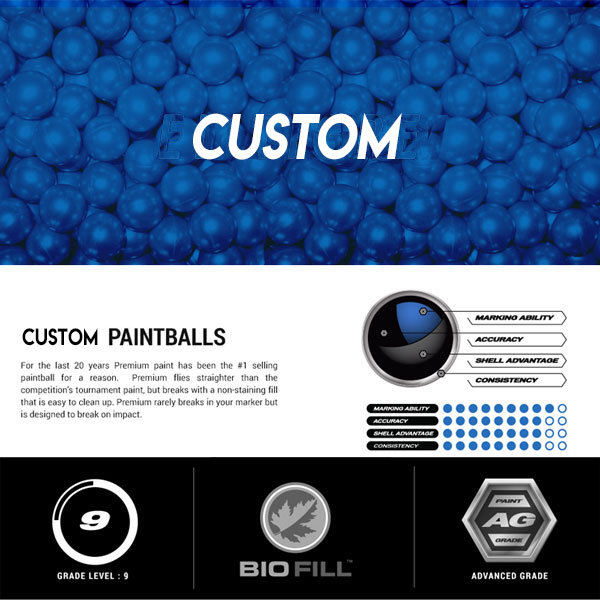 All Paintballs Are INCLUDED
That's right, it won't cost you a dime for extra paintballs. We will be playing hopperball, which means that each game you will get your hopper topped off to use during that game. We have found this is plenty of paint for killer games.
Great Paint
We will typically have a few grades of paint that are available to players so they can have a ball that works perfectly in their specific marker.
Choose between playing on the Recball maps or the Airball field!
---
Q4 Airball League
You will play your games mostly on the Airball Field (some games may be on recball, but plan on airball).
Saturday 8/13/22
Sunday 8/21/22
Saturday 9/10/22
Saturday 9/24/22
Saturday 10/8/22
Sign up for
Q4 AirBall League
---